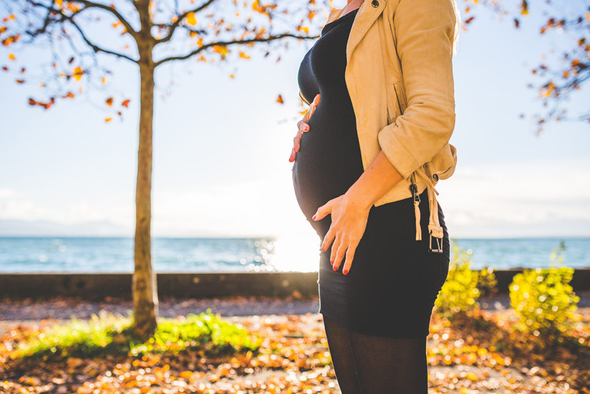 Are you pregnant and looking for relief from that heavy leg feeling?
Our compression socks for pregnancy improve circulation, prevent puffy ankles and energise tired legs safely and stylishly.
Pregnancy is a wonderful time but the physical challenges can be tough, particularly on your legs and feet. Cramping, tired and throbbing legs are common; swollen feet and puffy ankles too. Varicose or spider veins can be a problem for some pregnant women.
There are many reasons why legs and feet suffer during pregnancy. And while increased blood volume, pressure in the abdomen and pelvis, and hormonal changes are all healthy and normal, the effect on legs and feet can be uncomfortable, to say the least.
Luckily, there is a healthy solution.
TXG's range of pregnancy compression stockings has delivered support and style to thousands of mums-to-be across Australia. They're designed to improve circulation and restore blood flow, which means they reduce the uncomfortable leg and foot symptoms of pregnancy; help prevent varicose and spider veins, and bring you renewed energy and welcomed relief. What's more, you get to select from a range of options to suit your exact needs.
Best-selling pregnancy socks 
What sets TXG pregnancy compression stockings apart?
Our pregnancy compression socks combine technology, craftsmanship, and care to bring you the support you need during your pregnancy. And because we know it's only natural to be concerned about safety, we only use the best design and highest quality materials.

Made from stretchy, breathable fibers with some styles including Tencel – a textile made without the use of dangerous chemicals and certified environmentally friendly – TXG compression socks for pregnancy deliver all the practical health benefits of compression, plus they look and feel fabulous too.
So, you can enjoy all the exciting changes your body is going through, without the worry or discomfort of aching legs and swollen feet.
It's always recommended that you speak to your doctor or midwife before wearing pregnancy compression stockings or socks.
The TXG difference
We stand by your socks. We know you may have concerns about buying online, which is why we offer a Love Your Socks 60-day money-back guarantee.
Give your legs and feet the comfort they crave. Use our 3-step process to choose your pregnancy compression stockings today.
Great prices. Quality product. Service guaranteed. Shop now.
See how TXG pregnancy compression socks are helping mums-to-be all over Australia enjoy a more comfortable pregnancy.
Want to know what else they're saying? Find more reviews from satisfied customers in the Reviews Tab (under the Add to Cart Button) on each product page. 
Shop now for our best selling pregnancy compression socks: